NXP001 is our new form of the drug aprepitant that is currently marketed as a product in the oncology supportive care setting
Aprepitant has a number of known properties, notably the NK-1 receptor that is involved in cellular responses.
Literature data suggests that aprepitant could have benefits in oncology, i.e., beyond the currently marketed indications. For example, it has shown antiproliferative properties in tumoral cell lines of glioma, neuroblastoma, retinoblastoma, pancreas, larynx, colon, and gastric carcinoma1
A disadvantage of aprepitant is that its sub-optimal properties necessitate a complex formulation.
We have discovered new forms of aprepitant (NXP001) with improved properties and we have granted patents on these.
We have conducted preclinical studies and a Phase 1 study, which demonstrated bioavailability of NXP001, similar to the marketed product but without requiring a complex formulation.
Further refinement of the formulation will be required ahead of initiating any future Phase 1 studies.
Licensing agreement
On 10 September 2021, Nuformix signed an exclusive global licensing agreement with Oxilio Ltd ("Oxilio"), a privately held pharmaceutical development company, for NXP001 (a proprietary new form of aprepitant) for oncology indications.
Under the terms of the licensing agreement, Oxilio has obtained an exclusive licence to research, develop and commercialise NXP001 globally for oncology indications. Nuformix is eligible to receive an undisclosed upfront payment, development milestone payments and a royalty on net sales, capped at £2 million per annum.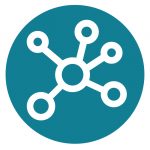 1Biological and Pharmacological Aspects of the NK1-Receptor