Nuformix operations are managed by a leadership team and Board with extensive industry experience
Dr Julian Gilbert, Non-Executive Chairman
Dr Julian Gilbert, Non-Executive Chairman, has more than 30 years of commercial and technical experience in the pharmaceutical industry gained at a number of companies including Chiroscience Plc, Mundipharma International Limited, British Technology Group plc (BTG) and Smith Kline & French (now GlaxoSmithKline plc).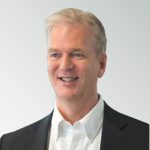 Most recently, Julian was Co-founder and CEO of Acacia Pharma Group plc (Acacia), raising £100m in private and public funding and leading its flotation on Euronext in 2018. Prior to Acacia, he was co-founder and Commercial Director of Arakis Limited which was sold to Sosei in 2005 for £107 million. Julian has worked in business development since 1992 and has led multiple business development projects.
Julian has a degree in pharmacy and a PhD in pharmaceutics, both from the University of Nottingham.
Committees: Julian is Chairman of the Nomination Committee and a member of the Remuneration and Audit Committees.
Maddy Kennedy, Non-Executive Director
Maddy Kennedy, FCCA, specialises in growing life science businesses and has more than 20 years of experience in the sector, both in public and private companies.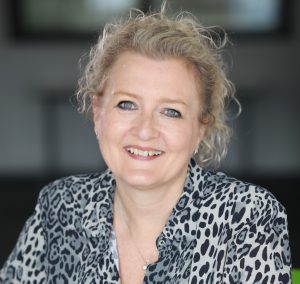 Maddy runs a CFO portfolio through CFO4Growth and is currently Chief Financial Officer at Arquer Diagnostics and Tetris Pharma. Her previous contracts include being CFO for MyHealthChecked plc, Ieso Digital Health Ltd and PsiOxus Therapeutics Ltd. She was CFO for Lab21 Limited and Finance Director at Alliance Pharma plc, taking it through its IPO.
Committees: Maddy is Chairman of the Audit Committee and a member of the Nomination and Remuneration Committees.
Dr Dan Gooding, Executive Director
Dr Dan Gooding was a co-founder of Nuformix and the Company's CEO until June 2020.  He was reappointed as an Executive Director in July 2022.  He instigated the Company's NXP002 programme as an inhaled therapy for the treatment of Idiopathic Pulmonary Fibrosis (IPF) and has over 22 years' experience in commercialisation and business development within the pharmaceutical industry, having received his PhD in chemistry from Leeds University.
Dan began his career in commercial roles with pharmaceutical excipients companies including FMC and Dow Corning.  At Accelrys Ltd, Dan was responsible for sales across the UK and Southern Europe, leading business development within the emerging nanotechnology, drug delivery and formulation sectors, achieving licensing deals with Johnson & Johnson and AstraZeneca. Since June 2020, Dan has remained close to the fields of fibrosis, oncology and drug repurposing. Dan supported the management team of Qureight Limited in securing funding and establishing this Cambridge-based start-up, which develops AI-based image processing methods in measuring disease progression and drug response for patients with fibrotic lung diseases including IPF. Dan has also cofounded TRx Biosciences, a company developing new oral therapies using a novel targeted delivery technology to improve treatment of various cancers and CNS diseases.
Dr Joanne Holland, Consultant
Dr Joanne Holland is a consultant to Nuformix to advise, in particular, on solid form science and patenting.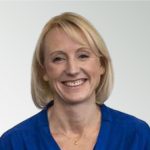 Jo received a PhD in Chemistry from the University of Leeds sponsored by Pfizer. She joined the process R&D group at Millennium Pharmaceuticals before moving to a combined research and commercial role at Stylacats Limited. Following this Jo worked for Medeor Pharma Limited and Medeor Limited undertaking commercial and scientific research on new business and investment opportunities. Jo was a Co-founder of Nuformix.